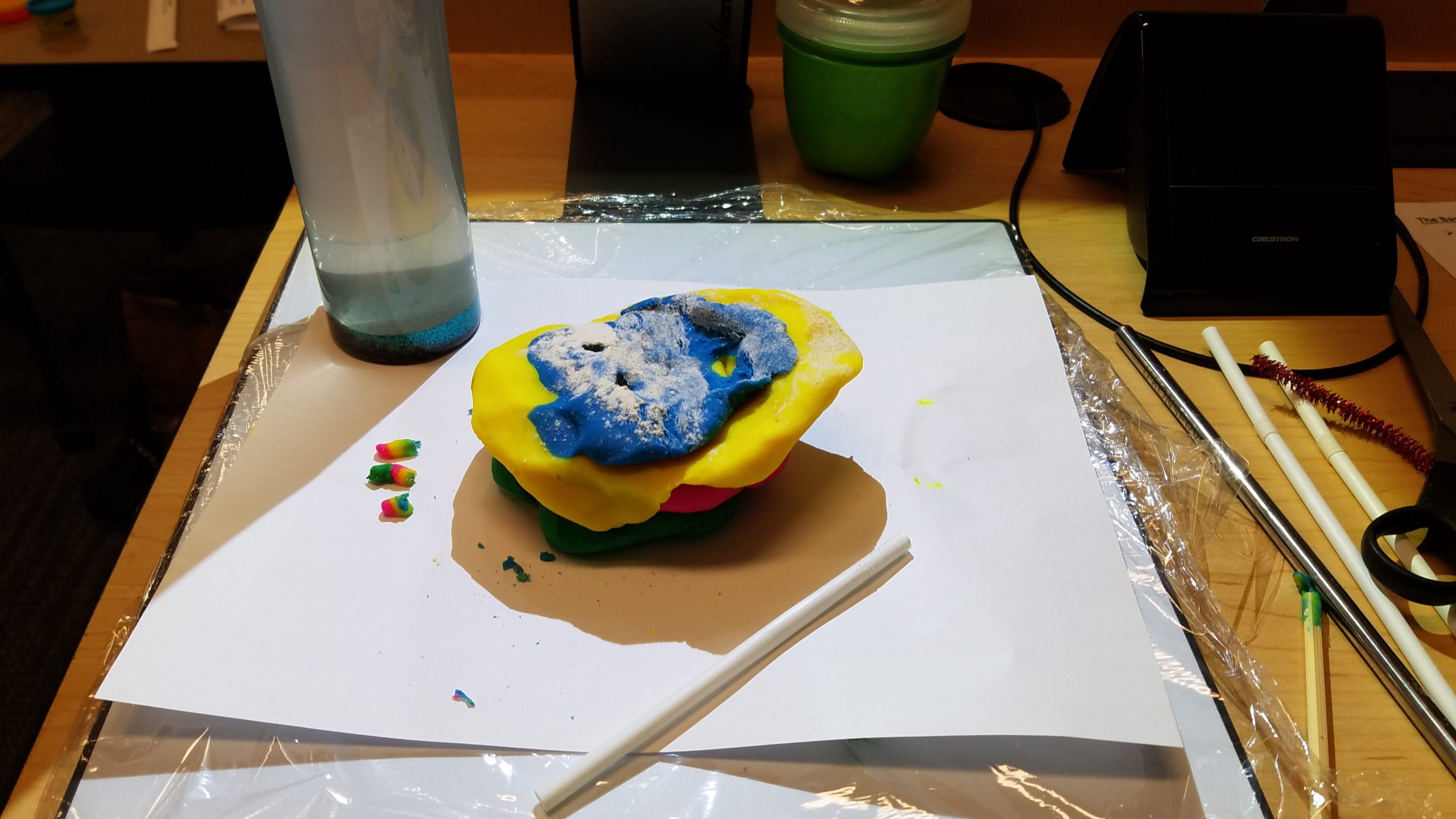 In the top left corner, you can see a sample settling column. Girl scouts were provided instructions to construct this at home. 
In the center is a stack of playdough. We used modeling clay for the bottom-most layer and flour for the top layer to illustrate how density differences impact coring results.
To the left of the playdough stack are sample cores.
Cara and I shared our backgrounds, cruise experiences, reviewed the Settling Jar (a pre-activity sent to the Girl Scouts), and illustrated how sediment cores are collected (an activity the Girl Scouts followed along with). We had fun, and enlightening questions and conversations from the roughly 50 participants (grades 2 through 12) that joined in for a 9 am Sunday morning seminar. The questions included:
How old is the ocean?

Does using sonar to map the ocean floor harm animals?

How do I become a marine biologist?

Why do sediments make layers?

Can you find rocks in the cores?

So you are like doctors for the oceans?
 You can find the instructions for the settling Jar and coring with playdough here! We will share the recording of our session soon (stay tuned)! We look forward to working again with the Girl Scouts in the near future!